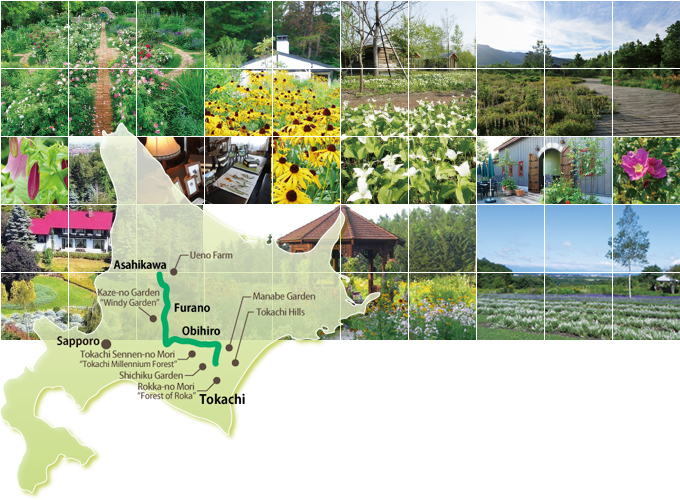 What is the Hokkaido Garden Path?
The Hokkaido Garden Path is a garden tour route 200 kilometers long. It begins in Asahikawa and takes you through Furano and Tokachi where you can behold the delightful gardens there that represent the beauty of Hokkaido. It is a tour that is full of amazing natural environments, scenic views and mountain ranges.

Application for groups and escorted tours
[For Travel Agencies]
Please send a "Group Application Form" before hand.
The application form is below.
*The reservation form becomes only English.